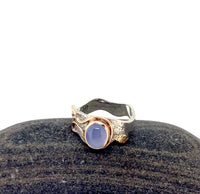 Artisan Jewellery
Each piece is unique, and created entirely by hand. No two pieces will ever be exactly the same.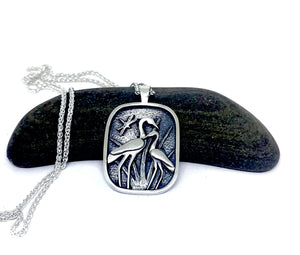 Crane Pendant
Sometimes you get to make something so special, there are no words.  These pendants were commissioned by a mom in palliative care to be given to her daughter and granddaughter. The dragonfly links the two pieces and each one has a special message on the back for the recipient. I always feel deeply honoured to play a role in helping people mark these indelible moments.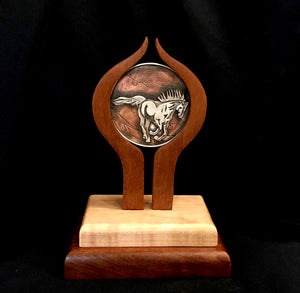 Collegiate Award
 This piece was created for a local high school as an award.  The horse is the mascot of the school.  The beautiful wooden stand was made by my dad, Harvey Welch, who is an accomplished woodworker and carver.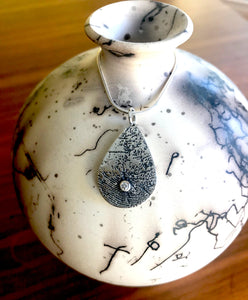 Fingerprint Pendant
This pendant was made for someone who lost her dad to COVID. The front of the pendant is the pattern of his fingerprint with a diamond in the centre.  The back is a phrase that reminded the recipient of what she had inherited from her father.
Thank you so very much for agreeing to take this project on. It is beyond what I thought it could be. My Dad is honoured in heaven, I believe, as I am!
I am absolutely in love with my ring! Your jewellery is beautiful. Thank you so much for my present! Merry Christmas!
The ring fits perfect. Also I love the hammered look even more than I thought! May just end up ordering more rings in the future, Thanks again!